SUPPORT AMERICAN MANUFACTURING
By ordering any of our products you're helping support American manufacturing, workers, and the American economy.
Think American First!
THE MAG FEEDER
Having sold over 3,000 units in our first year with zero returns we pride ourselves on quality and customer service!
BUY NOW
THE MAG FEEDER DIFFERENCE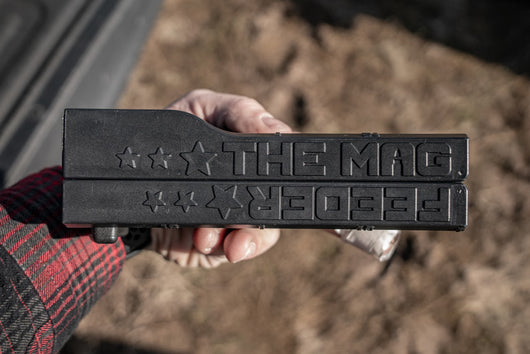 Compact And Capable
The Mag Feeder has overcome the limitations of size by folding up compact to travel with you to the range, while still maintaining the ability to load a full 30 round magazine.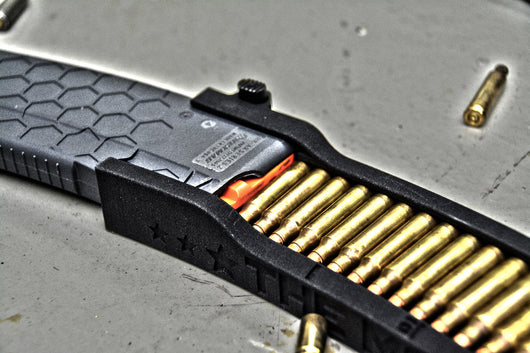 100% Magazine Compatibility
Designed to work with all brands, and styles of magazines regardless of size or material composition. If it fits in your AR-15 Rifle The Mag Feeder can feed it!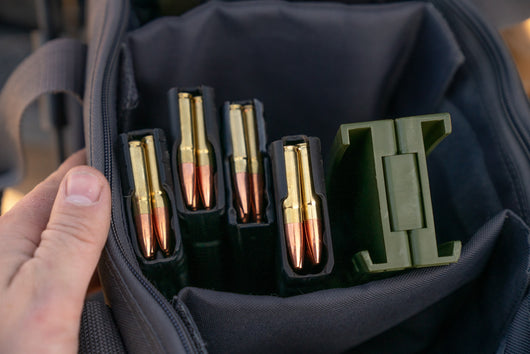 Always in the right place
Drop The Mag Feeder in your range bag, ammo box, rifle case. No matter where you want to put it the chances are it will fit and will be ready to use when you arrive at the range.
To the Range and Back
Designed to be as compact as possible but still load a full 30 round magazine.
BUY
How to load 30 rounds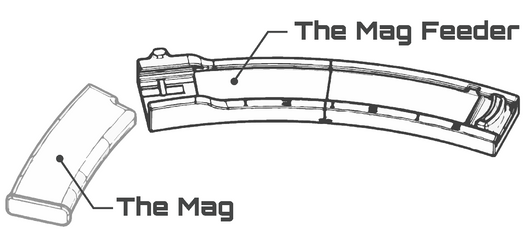 Step 1.
Insert The Mag, into The Mag Feeder.
The Mag will latch into position, much like when inserting mag into AR-15 Magwell.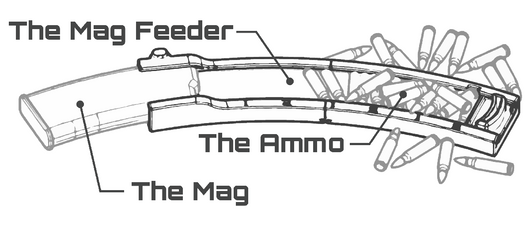 STEP 2.
Dump Rounds, into loading tray.
Dumping the rounds into the tray on the opposing end of The Mag will aid in Step 3.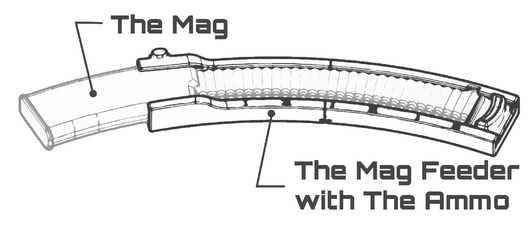 STEP 3.
Align Rounds, 1-2-3 rounds at a time for a faster load.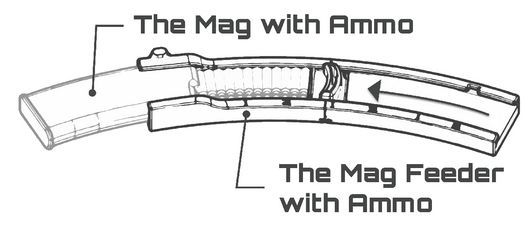 STEP 4.
Push Slider, toward the mag.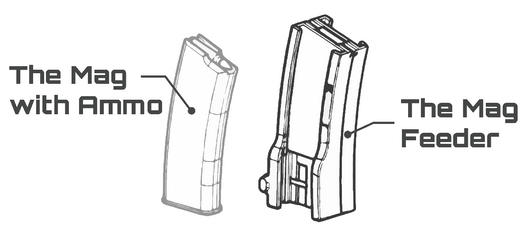 STEP 5.
Remove The Mag, depress mag release button, pull the mag out.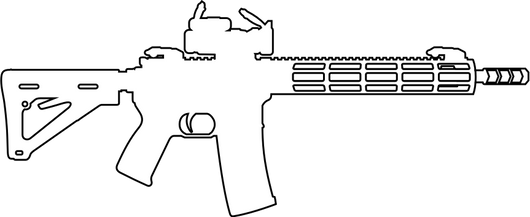 STEP 6.
PEWPEW, Empty the Mag!! Stay safe and have fun shooting!